Bulletin
Weekly Bulletin Parshat Chayei Sara - 2017-11-10
11/10/2017 01:59:49 PM
Carrie
Shabbat Davening Schedule:
Fri., Nov. 10
Mincha: 4:20pm
Candle Lighting: 4:15pm

Shabbat, Nov. 11
Shacharit: 9:00am (Shema: 9:08am)
Mincha followed by Seudah Shlishit: 4:10pm
Havdallah: 5:15pm
Week Day Davening Schedule
Shacharit:
Sun.: 8:00am
Mon. / Thurs.: 6:40am
Tues. / Wed. / Fri.: 6:45am

Mincha:
Sun., Nov.12: 4:15pm at ASKT
Mon.-Thurs.: 1:05pm at Ohr HaTorah

Maariv:
Mon.-Thurs.: 7:30pm at ASKT
Next Shabbat, Fri., Nov. 17
Mincha: 4:10pm
Candle Lighting: 4:08pm
Thank you:
Thanks to Michael Tepper for running the Flag Football this past Sunday! Thank you to Betzalel Karan for organizing the hot dog lunch.

Seudah Shlishit Duty:
David Tepper, Yoni Sendyk, Bob Rabinoff
Learning and Spiritual Opportunities
Shabbat Morning, Nov. 11
½ hour before davening: Amud Yomi: Phil Arieff and Ben Karan
Sermon: Rabbi Wes Kalmar

Groups (for Grades 2 and up) led by Betzalel Karan will begin after Torah reading (approximately 10:30) in the small shul

Super Shul - for younger kids will begin at 10:30am in the kid's room in the social hall led by Rivky Tebbitt and Rebecca Kalmar

Week Days:
Sun.-Fri.: Amud Yomi: Rabbi Wes Kalmar (Talmud Bavli - Shabbat)

Sun., Nov. 12th at 7:00pm at ASKT: Java and Judaism with Rabbi Wes Kalmar: The topic - Modern Orthodoxy from a Teenager's Perspective

Tues., Nov. 14 at 12:15pm: Lunch and Learn with Rabbi Wes Kalmar at the JCC in the Reading Room will return entitled: "David: On the Run from Saul"
Refuah Sheleimah to Rachel Cornfield - Rochel bat Chasha

Bikur Cholim: Volunteer to be involved in this important mitzvah! If you know of someone who could use some help or visitation, let our Bikur Cholim committee help out. Please contact Rabbi Kalmar: rabbikalmar@asktshul.com

ASKT is on Facebook: If you have not "friended" ASKT Shul, "friend" us to see what is happening!

Mazel Tov to Simcha and Ariel Singer on the naming of their daughter, Eden Ayelet

New ASKT Website: We are excited to announce and unveil the new ASKT website! If you have not gotten a chance to register, please do so today! We promise that you will love the convenience. To register, go to www.asktshul.org and click the New User: Register Now link at the top right of the site. Thank you to Elisha Karan for the tremendous job and time and effort spent on his ongoing work to create our new site.
This Shabbat: Harriet and Jerry Dorf in memory of their parents

Next Shabbat: We need a sponsor! If you would like to sponsor or co-sponsor next week's kiddush or a kiddush on December 9th, 16th or 23rd, please email Carrie at carrie@asktshul.com
Sun., Nov. 12th at 7:00pm at ASKT:
Java and Judaism with
Rabbi Wes Kalmar: The topic - Modern Orthodoxy from a Teenager's Perspective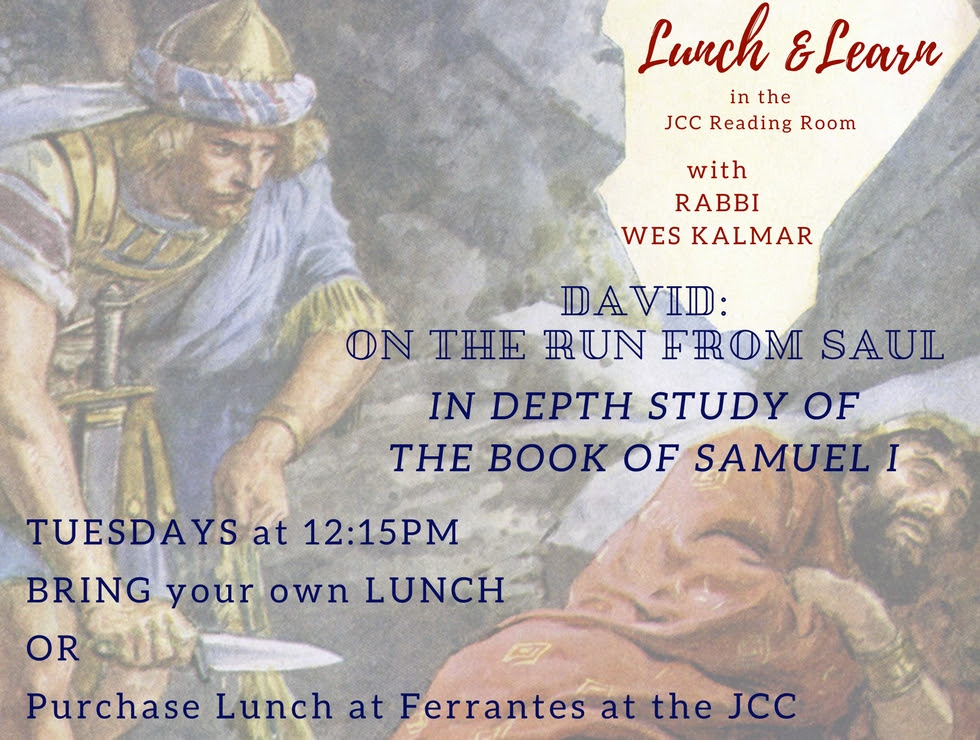 Tues., Nov. 14 at 12:15pm at the JCC in the Reading Room: Lunch and Learn with Rabbi Wes Kalmar returns entitled: "David: On the Run from Saul " on the Book of Samuel I Bring a bag lunch or purchase food at Ferrante's at the JCC
Communal Event:
Tues., Nov. 14 at 7:00pm at Congregation Emanu-El B'ne Jeshurun:
2020 W. Brown Deer Rd., River Hills ANSWERS, RESOURCES SUPPORT! & How to navigate in this new world of senior care. For further information and to RSVP by Nov. 7, contact Jane Chernof, Director of Engagement, by email: JaneC@MilwaukeeJewish.org or phone: (414) 390-5725
Fri. Night, Nov 17th: Friday Night Oneg at the home of Bruce and Peggi Glaser, address, 7:30 pm - 9 pm, Discussion Topic: "The Jewish Father Letter: Is it too Expensive to be Jewish?"
Sun., Nov 19th: Rosh Chodesh Kislev - Great Melodies to get us in the mood for Hanukah - Hallel Led by Joel Eckhardt and Mussaf led by Chanan Posner. Men and Women are invited to come and enjoy a wonderful harmonious Hallel to help get us in the mood for Chanukah. Followed by breakfast at ASKT. $5 per person and $20 family max. Shacharit starts at 8 and we should get to Hallel by 8:20.
Wed., Dec. 13th: ASKT's Annual Chanukah Bash
June 3rd- 4th, 2018: Mantreat 7 - The Geneva Conference (or, Lake Geneva)
NCSY (upcoming Shabbaton):
Dec. 21-25: Senior Shabbaton (9th – 12th grades) Winter Conclave 2017
Early Bird Registration: $279 (Until December 2nd) (Requires a deposit of $100) Regular Registration (After Dec 1): $299 (Available from December 2nd) (Requires a deposit of $100) For more information: https://midwest.ncsy.org/sy-anne-okner-winter-conclave-2017/ or talk to our very own Betzalel Karan, Milwaukee NCSY Director
Executive Committee Meeting
Nov 5 – Summary:
Finances: Surplus for 4 months ending 10/31/17; $23,238 in Operating Acct & $10,649 in Building Acct
Building: Approved replacing the air conditioner / furnace for about $15,000, to be completed before spring; need to continue to put money aside for future capital needs, such as new roof (estimate of 2 yrs.)
Kiddushes: Have all been sponsored so far this fiscal year
Youth – 3 month trial period for youth director and assistants
Committees: Organizing committees, following "hat drop" on Simchat Torah
Charidy Campaign: Will run again this fiscal year – tentatively before end of December
Website: Using new software, which will provide much information and flexibility. Soon to be operational
Aliyah:
Please consider making a donation in honor of receiving an aliyah to the Torah.

Amazon Smiles:
When you make your regular purchases on Amazon.com have The AmazonSmile Foundation donate 0.5% of the purchase price from your eligible AmazonSmile purchases. Click this link to activate amazon smiles: https://smile.amazon.com/ch/39-1572032

Tree of Life:
To honor the memory of Lorraine Cohen, her loving family has donated a beautiful Tree of Life plaque to ASKT. Leaves can be purchased and inscribed to honor a person, recognize a special occasion or to remember a special loved one. Top leaves in brass: donation of $360 Bottom leaves in bronze: $180. Rocks at the base of the tree: $1800. If you would like to purchase a leaf or a rock to be inscribed please contact: Jeanette Peckerman via email: jcp815@wi.rr.com or by phone: (414) 351-3866.

ASKT Donation Cards:
If you would like to send a card, wishing a mazel tov, condolences, happy birthday, or get well to someone, you can do this via the shul by contacting Carrie Barbakoff, Administrative Coordinator at ASKT via email: carrie@asktshul.com. Please send / drop off all donations for cards at ASKT

ASKT Legacy Donors:
Thank you to all of our legacy donors for your commitment to the future of our shul! If you have not formalized your Legacy commitment yet, please consider doing so now. Contact Carrie Barbakoff at carrie@asktshul.com to find out how
Terry
and
David
Amrani
Dr. Don
and Lorraine Cohen
Travis
and
Yael
Gaines
Rabbi
Wes
and
Dr.
Jessica
Kalmar
Sara
and
Ben Karan
Phyllis Lensky
Armin Nankin
Inna
and
Dr. Eric Pullin
Jerry
and
Debbie Wicentowski
Alan
and
Sue
Rosenthal
Rabbi
Mendel
and
Devorkie Shmotkin
David Tepper

Michal Rosenthal
Larry
and
Sheila
Appel
Jerry
and
Harriet
Dorf
Bruce Glaser
Harry
and
Elsie
Kanin
Bobbi
and
Elliott
Katz
Rabbi Nachman and Rebbetzin Leah
Levine
Hollie Nankin
Sam
Stein
Frida Mandelblum and
Scott Winkler
Avery
and
Ruth
Gould
Bruce Peckerman
Larry
and
Cindy
Eckert
Robin
Benedon
Judy
and
Steven Baruch
Roberta Forman
Peggi Glaser
Akiva
and
Elana Karan
Michael
and
Cindy
Katzoff
Karen
Loeb
Chanan Posner
Charlie
and
Megan
Truitt
Stan
and
Penny
Wynn
Hara Levy
and
Carl Crawford
Jeanette Peckerman
Rabbi
Yossi Bassman
Bob Rabinoff
Carrie Barbakoff
Yale
Freiman
Nancy Freiman
Yale Tolwin
Mark Mendelsohn
Ilana Bassman
Tanya Mazor Posner
Shoshana Elias
Elizabeth
and
David Hallerman
Michael
Tepper
Yehudah
and
Ahuvah Tebbitt
Ed Rosenthal
Fri, August 14 2020
24 Av 5780
Today's Calendar
Amud Yomi

: 6:40a
Shacharit

: 7:15a
Mincha

: 7:00p
Candle Lighting

: 7:35p
---
Tomorrow's Calendar
Amud Yomi

: 8:30a
Shacharit

: 8:30a
Mincha

: 7:30p
Havdalah

: 8:35p
---
Friday Night
Mincha

: 7:00p
Candle Lighting

: 7:35p
Shabbat Day
Amud Yomi

: 8:30a
Shacharit

: 8:30a
Mincha

: 7:30p
Havdalah

: 8:35p
This week's Torah portion is

Parshat Re'eh
Candle Lighting
Havdalah
Motzei Shabbat, Aug 15, 8:35p
Shabbat Mevarchim
View Calendar
Fri, August 14 2020 24 Av 5780