cholent contest
ASKT Cholent Madness
Every year ASKT members participate in our annual Cholent Madness - a winter tradition! Members make their best Cholents with their most original names and aim for Cholent glory and a chance at the Cholent Cup. Two cholents face off each week and members get to vote at kiddush for the best cholent. The winner moves on to the next round.
Joel Eckhardt celebrates his cholent contest win!
Milwaukee Journal Sentinel features article "Glendale congregation celebrates all things cholent"
ASKT's Cholent Cup
Winners Names Listed On Cup: 2016-2018
Winners Names Listed On Cup: 2010-2015
5780 competition
December 7, 2019
5779 competition
5779 Winner: Dial C for Cholent!
5778 / 2018 competition
5777 / 2017
5776 / 2016
5775 / 2015
5774 / 2014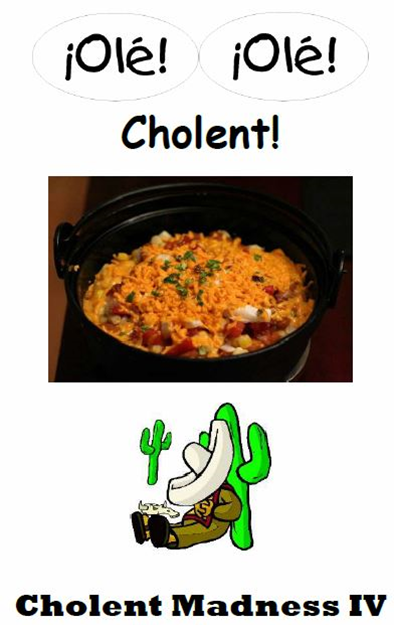 5773 / 2013
5772 / 2012
5771 / 2011
Wed, March 22 2023
29 Adar 5783
Today's Calendar
Shacharit

: 6:45am
Amud Yomi

: 7:03pm
---
Tomorrow's Calendar
---
Friday Night
Mincha

: 6:45pm
Candle Lighting

: 6:49pm
Shabbat Day
Amud Yomi

: 8:30am
Shacharit

: 9:00am
Mincha

: 6:50pm
Havdalah

: 7:52pm
This week's Torah portion is

Parshat Vayikra
Candle Lighting
Havdalah
Motzei Shabbat, Mar 25, 7:52pm
Rosh Chodesh Nisan
View Calendar
Wed, March 22 2023 29 Adar 5783